Before reading this article you need to know this: it takes only a nice content website and a handsome traffic to earn a good revenue from google Adsense or any blog monetization means. A bad content website cannot earn any penny even with 10,000 organic visitors daily.
Having known this now read on;
Even as difficult as these facts above are to me to give in to, I must bring myself to allign with it and believe every word of it. Since I have understood what lies with website promotions, SEO, facebook ads, buying traffic online, using google adword promotion, its in my cause to make you understand it as much as I did.
This will seem very difficult for webmasters to understand I know this in every humility, but in this post I will try my best to educate you on the best website traffic source for newly started blogs which have in them some original article to their credit. I always love to make my readers take a note whenever they are reading my articles.
NB: this article isn't directed to say these above listed website traffic sources are not healthy for a blog/website but it is designated to explain how non-helpful they seem to newly launched blogs.
Speaking of these above listed traffic sources, it seem like the above listed is not too good for a new website/blog, we have verified these reasons and we strongly believe that newbie bloggers should try out other website traffic sources. For further convenience, we shall explain exactly how these above listed traffic sources are not healthy enough for a newly launched blog.
If you started a new blog and wished to make the blog and you have the intention of bringing in viewers to your website in matter of years then SEO and Keyword research is designed for you.
But if on the contrary you have a blog that you wish to start earning from in no distant time as a blogger then these traffic sources should not be for you. And you will see why below.
. SEO (search engine optimization)
. Facebook ads
. Buying traffic online
. Adword promotion
Maybe it might interest you to know that of these traffic sources listed above, it is only the SEO that doesn't apply to the deep pocket bloggers but the rest applies to those who ventured into the blogosphere with a deep pocket and ready to spend money on ads and promotions. "last I checked SEO wasn't too cool" you can see why if you keep reading.
Let's look at why these above stated traffic sources are not too good for a newly launched website/blog.
We will explain them bits by bits
. SEO (search engine optimization): its only a newbie blogger that still believes the folktale of using SEO to drive traffic to his/her website in this recent blogosphere. I wouldn't say its a total failure to use SEO for a blog but its not worth relying in as a full time blogger. Why did I say this? Read on.
The reason for this statement is simple but for convenience I will list the reasons so as to drive a better comprehension:
. Other high end websites already dominated the keywords you think you are trying to rank for.
. Deep pocketed bloggers have already bought off the keyword on google adword thereby leaving you in google 54th page if any where no one will ever find you.
. You will waste your time researching for those new keywords because there are trusted websites for those (see hashtag below).
For these three particular reasons leveled above, you can deduce why SEO is a shithead.
#This is the reason for the above third flaws of SEO.
I know you must be wondering why several top blogs eg shoutmeloud.com,, wpbeginners.com, worriorforum.com, nielpatel.com and host of several others still drive better search engine traffic even if you rank better than them via search results for the keyword being searched, well not to worry see why.
"Several people who searched they keywords online already knew about the authority domains for the search term and they tend to be less interested in your website considering its a new website to the public (maybe you do not have much to offer)".
See proof:
My websites screenshots for my search terms still not traffic from those search terms.
I was only able to get 10 visitors for several keyword I ranked better than the award winning blogs like, worriorforum.com, punch.com, smartblogger.com considering the fact that they keyword had 15,000,000 search results in 0.56 seconds. (several of these blogs are foreign blogs).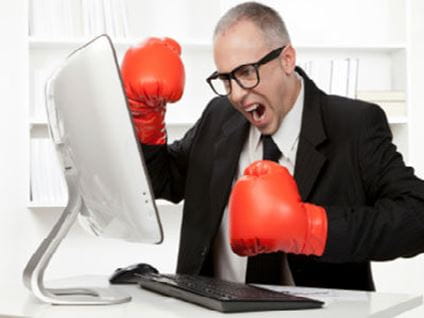 Sorry but read this:
"If I was searching latest technology news online and the results was ranked to be daviesblog.com on google first result followed by techlator.com, believe me I will deliberately start looking for naijatechguide.com so as to see their own opinion leaving behind the websites that made google first page".
SEO will take you tons of years to start generating decent traffic from such source. (maybe when your domain could be an authority domain and build influence worldwide).
Did you see above why SEO is a bitch?
. Facebook ads: let me leave Facebook ads credit to those who are the masters and gurus of Facebook ads (thumbs up). If you're not a master at running Facebook ads, here is a guide to begin with.
Facebook ads guide:
How to Optimize Facebook Ads to Skyrocket Your Conversions [2020]
If you're considering to use Facebook ads to drive traffic into your website, then you should have two things in mind:
. Generate traffic for lead, conversion, sales, and website actions for your website.
. To earn likes, engagements, shares to your Facebook fan page for your website. This is basically about creating awareness for your website.
These two reasons above are the most important reasons why people advertise on Facebook, but the first one isn't too good an idea to be used/consider. Considering the first option for Facebook ads for your website, if it should be for traffic and conversions and it happened that you run google Adsense programme on your website your CPC will be reduced to 0.02 – 0.09 which is too poor.
A newly created website should not need traffic from Facebook ads if it ever needs to make money with Adsense.
NB: I write this article out of my personal experience in blogging.
You should understand that twitter ads goes the same as Facebook ads in all respect even when targetted very very smartly, your google Adsense CPC must be reduced with the clicks coming from Facebook ads campaign.
. Buying traffic online: its quite understandable that we need traffic as bloggers both the newbies and the pro bloggers, we all need traffic for the growth and sustainance of our blog, to drive sales, conversions, ads clicks and affiliate leads through our traffic but buying traffic online isn't an option to consider when looking at these business opportunities with your website.
Several times, these newbie bloggers do not wish to anticipate the bad effects of buying these website traffic online and even those who run google Adsense on their blogs still make this silly mistake. If you do not know, it will be in my pleasure to educate your ignorance on the dangers of buying traffic online:
. 99.9% bot traffic/software generated traffic.
. Google Adsense account gets disapproved once in contact with software traffic.
. Brings down websites Alexa ratings/ranks.
. Kills SEO if your website is SEO driven.
. Can inflict virus on your website.
. No revenue will be generated as the traffic isn't in any way human traffic.
Buying traffic online still offers a little advantage which I can only think of one:
. For a wordpress website that allowed visits to be seen by visitors, it encourages visitors to pick interest in such a high traffic website.
Examples of bot traffic sellers: maxbounty.com, trafficadventure and host others.
. Google adword promotion: Google adword is the best way to reach organic traffic and also drive better sales but you should know this, before you venture into google adword, you should check how heavy your pocket is. Google adword is always harnessed by bloggers who have several thousands of Naira that they wish to spend on advertisibg alone just to appear on every search result.
I could vouch for this, above 75% of Nigerian bloggers do not have such a huge amount to spend on google adword campaign that is why Nigerian websites find it hard to rank on googles search page using adverts. "not even the authority domains like naij.com, lindaikejisblog.com, lailasblog.com, 3ptechies.com, punch.ng, pulse.ng uses adverts to rank" they focus better on SEO of which no one could penetrate them. Even if you did, check my first reasons on SEO.
NB: always recall, targetted audience can always be found from forums eg Nairaland.com, jackobian.com and other forums or better still advertising on other Nigerian top traffic websites eg naij.com, webincomeplus.com, opinions.ng and other websites in Nigeria, they could still fetch you targetted visitors.
You can quote me here when I said, "these traffic sources above are shit as a newbie, but they will come into great use when you have achieved making money through your blog using other traffic sources"
Several Nigerian blogger do know these traffic sources above as the only traffic source in existence but its not right for any blogger having that mindset. I will lay down and teach you about three other traffic sources that could be very very wonderful for your website here in Nigeria. before we moved on, let me share this with you.
" I once met a blogger and a webmaster who thinks making money with your blog is by chance and by luck and not by your determination"
My own view
I never agreed to be washed off by this mindset and I continued to peer in until I was able to measure up to heights and beyond my wings, now and speak on what I know.
Ways in which you can drive targeted and converting traffic to your websites in Nigeria.
. Using top Nigerian forums like Nairaland, jackobian and others.
Using top Nigerian forums can be very very helpful when it comes to website traffic and monetization and they also given in targeted visitors to the specified websites. I can understand that the top Nigerian forum for online influencers Nairaland.com has every blogging niche in their forum and the rates for advertising in each of the forums are there as well. You pick up your niche, and advertise on it its that simple.
Advertising on a very hot niche/ a competitive niche can bring you thousands of daily visitors and as such the visitors refereed are more of quality than social media ads visitors like Facebook ads visitors and they clicks on Adsense ads will not reduce your CPC rather it increases it. Another known top forums in Nigeria is jackobian.com.
. Advertising on other high traffic websites like Naij.com, punch.com and other domain authority blogs.
NB: This kind of advertising is never termed buying traffic online but just promotions that you will run on a high traffic website using ads banner.
Placing your advert banner on these websites though they may cost you money will not be too much than spending adword fees. These authority domains refer their visitors to your website and from there you can be getting your targetted visitors from other high end traffic websites.
Take for an instance, naij.com with a basic weekly banner ads of amount #20,000, to be placed above their website with an assurance of 100k+ unique visitors daily.
By calculation, let's say:
. Your website is very catchy and has good contents
. Your Adsense CPC $0.05
. Your daily traffic 100,000
. Ads clicks 5,000 (because they are human visitors, it may be more or less though)
Let's do the math:
$0.05 ¤ 10,000 = $250 ¤#365 (normal dollar rate) = #91,250 daily from Adsense.
If we had our calculations well the same traffic from google adword daily can be estimated to be above $300 though depending on the CPC of the keyword targeted.
NB: most bloggers target the competitive keywords due to its ROI (return on investment) and as such the $300 may finish even with a thousand clicks depending on the CPC of the targeted keyword.
. Promoted links and guest blog
You could also ask an admin in one of your niche related websites to promote a guest post you wrote across his website with your link in it and as such you will receive good traffics from such sources. When writing guest posts always put off your best skill and approach so to encourage visitors to your own website owing to the fact that you may have something to offer considering how catchy your guest write up was.
Technically, this is what nairalanders do when they publish their articles on Nairaland sections waiting to be viewed by many people.
Wrap up
We believe with these strong points levelled above, we have convienced you that blogging isn't just about getting the right things done but sometimes its about the wrong things taking over the right things.
Always recall the first and foremost traffic sources listed above are the best but they cannot be used by a new blogger whose aim is to make income sooner than he started blogging. Trying out the second traffic options is great as it helped me too achieve my feat with my website.